Greentown Developments is a recognized industry-leading homebuilder, providing modern, distinctive new homes across Southern Ontario and the GTA. Our developments range from city-centre medium-density homes to sprawling, luxury custom residences. We take a proactive approach to the challenges posed by modern day living, and support and encourage our building partners to find innovative ways to influence today's design trends, reduce maintenance costs of their home, and promote the benefits of quality materials. There is no greater reward for us than knowing we have delivered the best building experience and delighted our customers and partners.
DAVID OPIE LL.B.
CO-CEO
Operations
David is a lawyer, real estate investor, entrepreneur and multiple award-winning Realtor representing a number of resident and international clients. After leaving law, he built a successful office supply manufacturing company supplying Staples Canada. After selling his company to Dayrunner Inc., a publically traded US company he entered the Toronto Real Estate market as a Realtor. David has ten years of extensive and award-winning sales experience specializing in the launching of preconstruction, new condominium projects to resident and international investors. David's passion and design work have been published on the cover of Canadian House & Home, the National Post and on episodes of HGTV's Home to Flip and Small Spaces. David's experience has culminated in the cofounding of Greentown Developments and brings his operational and design expertise to the team.
DAN SHAN CPA, CGA
CFO
Finance
Dan obtained her Bachelor of Business Administration degree specializing in accounting from York University. Subsequently, Dan was hired at the Toronto based multinational architectural firm HOK Architects as a project accountant. Dan furthered her academic credentials by becoming a Certified General Accountant. After becoming a CGA, Dan joined the international public accounting firm BDO International as an auditor based in Shanghai, China. Given her dual experience in public accounting and the architectural industry, Dan was recruited by the Toronto based structural engineering firm Entuitive Corporation in a senior accounting position. Dan brings extensive experience in budgeting, forecasting and financial analysis. During her finance roles, Dan developed a keen interest and talent in the real estate sector inspiring her to co-found Greentown Developments and represent the company as the CFO.
FAISAL JAVAID CPA
CO-CEO
Acquisitions
Faisal completed his undergraduate studies at York University, followed by his successful completion of the Certified Public Accountant Program. After achieving his CPA designation, Faisal worked in Toronto for many years in finance and accounting with particular expertise in the financial, telecommunication and resource sectors. Subsequently, Faisal acquired his realtor designation and has established his profile as a top-producing agent. His acquired knowledge in real estate industry led to the successfully completion of his first multi-million dollar custom home project. Faisal was also co-founder and director of Venture Alliance Group, successfully leading the acquisition of over a dozen properties throughout Toronto and the GTA. Recently, Faisal along with his partners co-founded Greentown Developments, focusing on investor relations and strategic land acquisition.
MARITZA MALIN
CMO
Marketing
Maritza obtained her undergraduate degrees in both journalism and marketing in Bogota, Colombia at the Jorge Tadeo Lozano University. Post graduation, Maritza worked in the marketing department at the Coca Cola Company in Bogota, Colombia specializing in consumer promotions and customer service analysis. Upon relocating to Canada, Maritza further her marketing education at Seneca College. Maritza's marketing talent and success in real estate investing is a natural fit as a critical partner and co-founder to lead the company as the chief marketing officer.
GAVIN ASHLEY
IT-Marketing
Gavin has worked as a computer technician for over 15 years involving advanced computer work managing full-size computer Networks. Gavin's previous employers include IBM, HBC and government agencies including Ontario Power Generation. Gavin blends his technical and marketing skills crafting the online Greentown message on all digital platforms.
Guthrie Muscovitch Architects is a Toronto-based design firm founded in 1988 by partners Randy Guthrie and Arthur Muscovitch. Since its inception, GMA has been at the forefront of residential design in Ontario. We have worked on sites as small as a single family lot, as broad as city precincts, and as diverse as large-scale condominiums, seniors' housing, resorts and new subdivisions. Our experience and track record have benefitted our clients in realizing over 10,000 units of housing.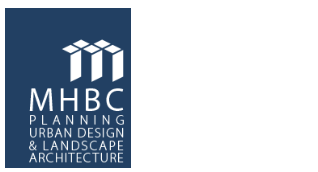 Since 1973, MHBC has been providing exceptional Urban Planning, Resource Management, Urban Design and Landscape Architecture services to public and private sector clients across Ontario. MHBC brings innovation, creativity and practicality to the challenges of commercial, residential and aggregate resource planning. Their experienced team of leaders in their respective fields consists of planners, urban designers and landscape architects. Their successful completion of hundreds of development projects across Ontario has resulted in strong working relationships with many government agencies and professionals.

59 Project Management Inc. is a project management company offering both an extreme depth of experience in the construction of residential condominiums and apartment buildings, townhomes, custom homes, and commercial projects, and an intimate knowledge and understanding of the specific requirements of Developers. 59 Project Management is a reputable Tarion registered builder and LEED Accredited, ensuring energy and ecologically efficient projects.

WalterFedy has been based in Kitchener, Ontario, for over 60 years and we are proud of our strong roots in the Waterloo Region. We also opened an engineering office in Hamilton, Ontario, in 2015 and have enjoyed connecting with a new community. To us, it is more than design and construction, it's about creating a positive impact in the communities where we work.
Wilk Associates mandate is to provide safe, environmentally and aesthetically pleasing spaces, for all people to live, work and recreate. Each project is approached with the same principles and desire to achieve the best solution. The design principles they adhere to create landscapes that target lower maintenance, have seasonal aesthetic appeal and are user and environmentally friendly.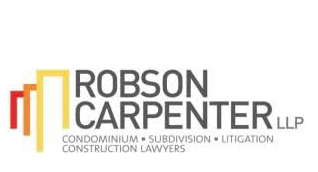 Robson – Robson Carpenter LLP is a leading boutique law firm specializing in condominium and subdivision land development. Their experienced practitioners advise builders, developers and municipalities on various aspects of complex land development, including property acquisition, financing and condominium and subdivision plan registration as well as municipal matters related to subdivision and condominium developments across Ontario.